Free on Vyrso!
Good News of Great Joy: Daily Readings for Advent (from John Piper and Desiring God) is designed especially for Advent 2012. With readings beginning Sunday, December 2, and going through Christmas Day, this book of Advent devotionals aims to put Jesus at the center of your holiday season.
Download Good News of Great Joy free only on Vyrso!
Add to cart
Enter to win the Logos Gold Base Package!
Win Gold, a massive, value-priced library for serious Bible study in English, Greek, and Hebrew. It
offers a vast selection of ebooks
and Logos 5's fast, intuitive design.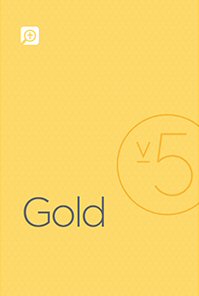 The Logos Gold promotional giveaway runs through December 31, 2012. The winner will be contacted the week of January 1st, 2013.
Put more Piper on your bookshelf.
Find more of your favorite titles from John Piper when you shop Vyrso. Each ebook is enabled with one-touch Bible references, so you can follow Piper as he discussed biblical subjects. And like all Vyrso ebooks, these titles are included in cross-library searches, so you don't have to hunt around for your favorite Piper quote.
Shop now