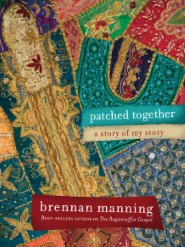 Overview
Have you ever felt the loneliness that overwhelms the soul—the longing to be loved and truly accepted? In this rich parable, a sad boy named Willie Juan finds belonging in the eyes of the mysterious Man of Sorrows. But as Willie Juan grows into a man, he discovers great success in the world, and loses what matters most.
"In the end, only one thing remains—Abba's love."
More than a charming tale, Patched Together is the parable of a man broken and restored, a man who is healing even as he embraces the beauty of his scars. This is a story in which you will see yourself, see hope in darkness—and see the joyful Man of Sorrows who calls you home.
Brennan Manning has spent the past forty years helping others experience the reality of God's love and grace. It's at the heart of everything he's written and done. A recovering alcoholic and former Franciscan priest, his spiritual journey has taken him down a variety of paths. He has taught seminarians, spoken to packed arenas, lived in a cave and labored with the poor in Spain, and ministered to shrimpers in Alabama. He currently resides in New Orleans, Louisiana. Brennan is best known as the author of the contemporary classics The Ragamuffin Gospel, Abba's Child, Ruthless Trust, and The Importance of Being Foolish.
Details
Title:

Patched Together

Author:
Publisher: David C Cook
ISBN:

9781434700995
Author Information