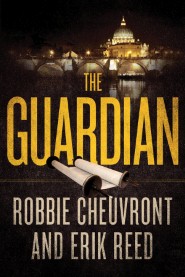 Overview
A young woman thrust into a world of power and corruption. . .
The sold-out follower of Christ who vows to defend her. . .
And the scroll that links them both together.
Anna Riley has just stumbled across a family secret—her ancestors have been keepers of an ancient scroll that God gave to John the Disciple. And now it's hers. But Anna will soon discover that being the keeper of the Scroll comes at a price, for there are those inside the Church who would have the scroll and its secrets at any cost. Sucked into a world of corruption and deceit, Anna is thrust into a journey that leads her half way around the world. And the only person she can trust is a stranger named Jason Lang who, she's told, was appointed by God to help her with the task.

As Anna and Jason race against the clock, Anna's own journey of faith may very well be the thing that unlocks the scroll's secrets. And her decisions will determine whether the man she's grown to love will live or die, as a mystery that's eluded the world since the time of Adam and Eve is finally revealed.
Details