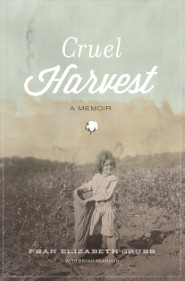 Overview
One woman's gripping emotional, physical, and spiritual odyssey to find her shattered family—an amazing story of survival and reunion.
Nearly half a century after the time depicted in John Steinbeck's Grapes of Wrath, Fran grew up in a world of migrant farm workers little changed from what the Joad family endured in that timeless classic. Picking cotton and apples at age five, she has to endure emotional, physical, and sexual abuse simply to survive her nomadic childhood. During her young impressionable years, she witnesses bloody knife fights, overhears a plot to murder her father, and is devastated by the suspicious death of her baby sister. Dragged across the country in the mid-1960s by their sadistic, violent, alcoholic father, Fran and her sister live in abandoned shacks and under bridges at night. During the day the girls are forced to do backbreaking labor, picking whatever is in season.
As Fran matures, horrific living conditions and unthinkable abuse do not diminish her determination to find a way to escape and she courageously risks her life to flee. As an adult, Fran yearns to find the only family she knew—a family torn apart by abuse, tragedy, and fear. Eventually, with the help of a loving husband, she tracks down the other members of her family. When they reunite, Fran knows that her healing journey has come to an end. Readers will experience the pain in one family's dark journey and then the healing, radiant light that shines through. They will be reminded that hope exists in even the most dismal situations and find courage to face the most daunting obstacles in their own lives.
Details
Title:

Cruel Harvest

Author:
Publisher: Thomas Nelson
ISBN:

9781595555069