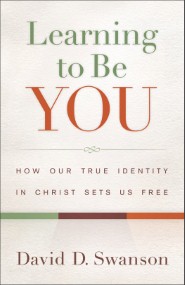 Overview
We all want the confidence that comes from living out of our true identity, but how do we get there? We don't magically discover our true selves when we reach our twenties. And some of us spend our entire lives feeling like we are living a lie. We can be torn apart by our duplicity or we can become so comfortable with putting on various personas to suit our situation that we don't even realize we're doing it.
But if we are followers and disciples of Christ, our identity is already decided. What we need to learn is how to understand and embrace it. In this honest and penetrating book, David D. Swanson calls readers to take off their masks, discover the true source of their identities, and enjoy the peace and satisfaction that comes from being authentic and transparent to ourselves, our God, and the people who surround us. He gently leads readers from their hiding places to a life of conviction and courage.
David D. Swanson is senior pastor of the 5,000-member First Presbyterian Church of Orlando. He speaks at retreats, conferences, and churches throughout the US and is engaged in a national media teaching ministry called The Well. He has been married to his wife, Leigh, for 22 years, with whom he has three teenage children. He lives in Florida.
Details
Title:

Learning to Be You

Author:
Publisher: Baker
ISBN:

9781441238498