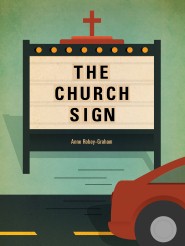 See inside
Overview
Alicia Zimmerman is smart. A researcher for a Canadian university, she has her whole life and career in front of her. But when she makes the mistake of trusting the wrong man she finds herself escaping across the border, ending up in the university town of Prescott, Arizona.
As she builds a new life for herself, she meets Eric, a professor struggling to move forward from a tragic past, and their friendship quickly grows into something more. Rumors begin surrounding Alicia as her past catches up with her, and Alicia realizes these secrets are more dangerous than she originally thought.
Revolving around messages seen on church signs during pivotal points in the story, The Church Sign is a novel about letting go and learning that God forgives, no matter how great our mistakes.
Details
Title:

The Church Sign

Author:
Publisher: Kirkdale Press
ISBN:

9781577995173